[Calendar Setup] Classify Calendar Configuration Options Better
closed
Split the options between Basic and Advanced, so as not to overwhelm users during their calendar set-up
This will further eliminate reliance on tool-tips and ambiguity while setting up calendars for first time users
marked this post as
closed
marked this post as
closed
marked this post as
in progress
Merged in a post:
Different Amount of Buffer Time for Beginning and End of Appointments
Having the same buffer time at the start and end of an appointment is HORRIBLE!!! - often times you only need 15 minutes to prep but you may want 45 minutes at the end in case a meeting goes long and you have notes... well, now our options are to have not enough time at the end and be jammed, have wayyy too much time in the beginning and waste time, or have a blend of both where you waste some time up front and are slammed at the end - BOOOOOOO lol - how has nobody posted about this yet !?!?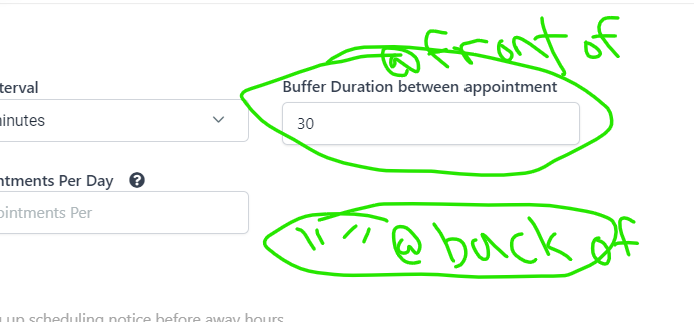 Merged in a post:
Add buffer time before a calendar appointment, not just after
Some appointments require a certain amount of preparation time before the scheduled appointment time. Please make it possible to allocate a buffer of open window before a scheduled appointment, not just time allocated after.
HIGHLVL-I-7359
Merged in a post:
Enhanced Setup Flow
Right now the setup flow sucks. I had someone on my team spend 5~ hours trying to setup a few simple calendars due to the flow. The confusion between team calendars and personal calendars is real (not to mention the different booking UI for each?). Would love to see some improvements in this area.