S
Merged in a post:
Segmenting and tagging based on email status
From the Load More Statistics in an email marketing campaign, it should be possible to segment contacts so we could tag them and market to them again based on status.
We should have an "unopened" category that would allow us to tag and send a new email. Same for people who have "opened" the email: we should be able to segment, tag.
That would make the email marketing so much better.
Not to compare but older (and decrepit) platforms like Keap allows their users to do such segmentation.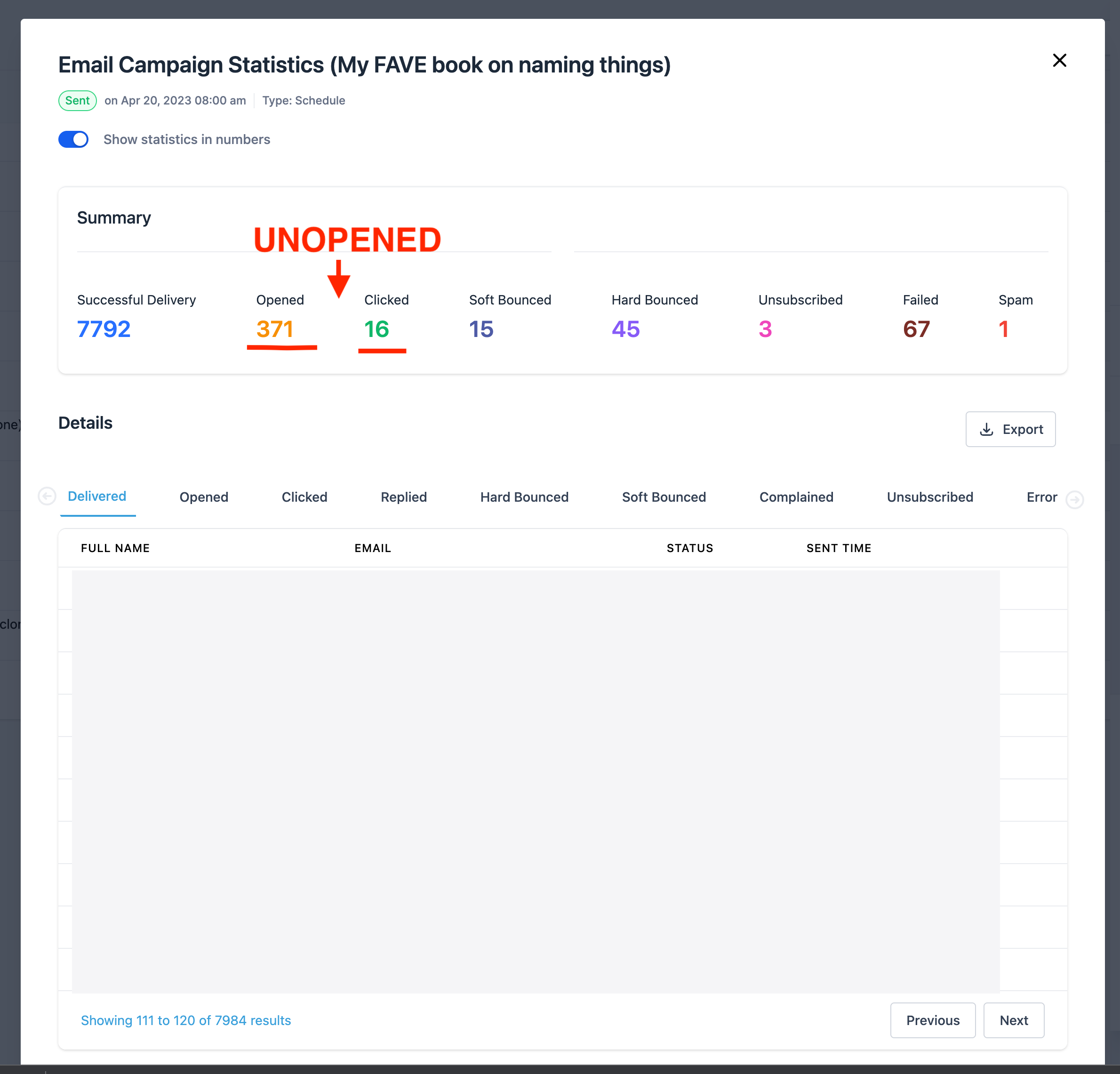 S
Merged in a post:
Send segmented emails based on behavior with past campaign(s)
It would be great to be able to group contacts from a specific campaign's statistics window and send an email to that segment i.e. opened, didn't open, didn't click, etc. This is ideal to follow up on a survey, offer, etc to exclude those who have already taken the desired action. As of now you have to export into a spreadsheet, remove contacts as needed, and re-upload. Cumbersome to say the least. Please add this functionality. Thank you!
S
S
Merged in a post:
Email Segmentation Within Campaigns To Improve Deliverability
This is the ability to send messages to targeted segments within a campaign. For example, email message #2 only goes out to someone who opened email #1. Or someone who clicked on the link in email #1.Unfortunately the only segmentation GHL offers of this kind is the ability to stop sending emails upon response - but actually this is not good for email deliverability:That is, if you keep sending emails to people who aren't opening or responding to them, this is literally the WORST signal you can send to email providers about the quality of your emails and eventually you're going to end up with deliverability
issues.You
can use email event triggers but this doesn't really work for this purpose. eg. If I have a 10 email sequence and I only want to send to people who opened the previous email, I have to create 10 campaigns to achieve this using email event triggers.I believe adding tags via Mailgun can achieve this - see this idea that Shuan added -
https://ideas.gohighlevel.com/ideas/HIGHLVL-I-293
HIGHLVL-I-1895
S
marked this post as
planned
S
marked this post as
in progress
S
marked this post as
planned